Recently saw that Starlink has launched for RVs and we decided to go ahead and get it. One new feature (at least I think that it's new) is that you can pause your account. You still end up paying the $135 for the full month of service but otherwise, no contracts or anything. Of course you still buy the hardware up front.

Ours took about a week to get here and mostly that was due to FedEx being a dumpster fire these days. I took it out in the backyard and set it up in about 10 minutes. We are not in a normal service area (being in the middle of a metro area) so we expect it to be a lower priority, which is fine. Everything plugged right in and it was so easy I won't even bore you with photos.
What I did get a photo of later is exciting to me. I have a small Jackery power unit and wanted to see how the Starlink hardware would do. The solar panel is drawing in 51W, and the Starlink stuff using 45W. If I wanted to, I could sit outside all day and still have Starlink internet. Is this a likely scenario? No. Do I need to do this? Also no. Can I do it if I felt like it? Oh yes.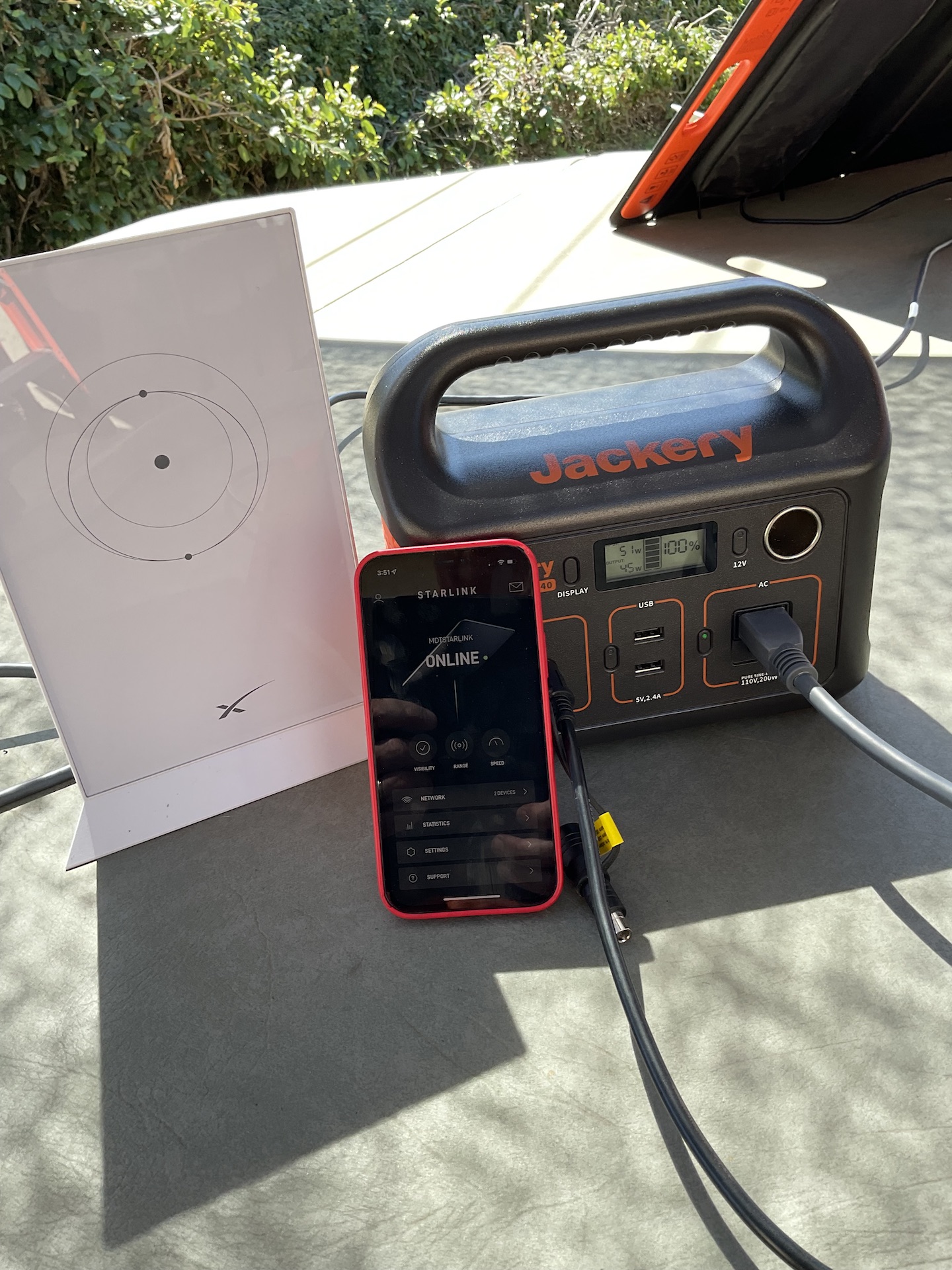 Speeds were about what others have posted – I got about 100mbps down and about 20mbps up. You really don't need a ton of bandwidth for most of the internet, and things are even lighter when you block ads & garbage with ublock origin and/or pi-hole. It's amazing how much faster things load. Yet another reason I try to keep AGT (average guy tries) as lightweight as possible. But I digress..
Starlink is a bit pricy but when we're working at a special event and *really* need internet access, it'll most certainly be better than the current nothing that we have. We're often way out of effective cellular service range too, so this will be great.