We got a Vejo for Christmas and it's been sitting in the box until a few days ago. I finally decided to unbox it and try it out. I have no unboxing pics or video, unfortunately, as it was recycle night and I almost forgot to take the can out as it is.

The unit looks like a thermos with a thick cover on it and it's about the same weight. The cups look like the disposable k-cups we all love to hate, but apparently these cups are made out of a compostable material. I tried to check the website for more information but for some unknown reason, it decided to feed me information in German. Oops.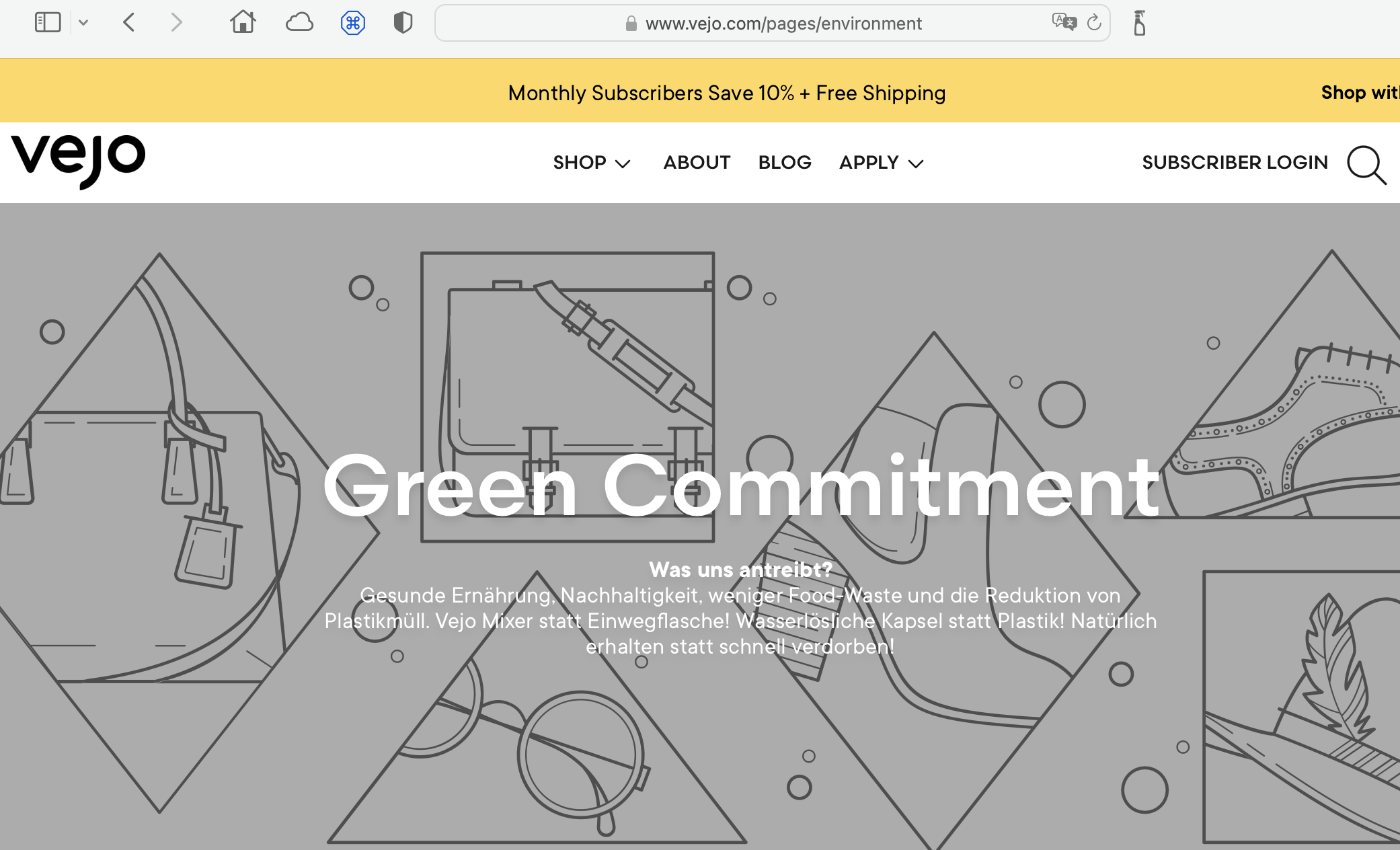 Another blogger has way better photos than I do of the unboxing and mentions that the cups are made of corn. Either way, they are compostable.

You put water in the Vejo, put the cup in, screw down the lid, and press a button. It's that simple. To my surprise, the product tasted WAY better than I thought it was going to. They're about $2.50 a cup still which isn't the cheapest thing around, but at this time it's cheaper than some of the other options.

There are a few other benefits too.
* It's portable. I can charge it, toss it in my bag, and take it to work with me. My big ol' Ninja blender is way less portable.
* It's USB-C chargeable. This means that it's a lot easier to take camping with us and we can easily recharge it from our solar generator.

When we acquire something, the thought of "Can I use this in the trailer?" is always in the back of my mind. These little cups are a great healthy drink in 30 seconds with minimal cleanup.

We got ours free (again, as a gift – this is not a paid/sponsored post, and I have no relationship with the Vejo company) but current price is $130. Of course, they will sell you a subscription for the flavor pods. I tried the Tropical and Immunity Fuel ones so far and have been pleased.

My only complaint is that the USB-C slot is rather exposed and I worry about water getting in there while cleaning it. Otherwise, it's a decent little device so far. I like it.

Speaking of that other blogger, I'm going to have to give this recipe a try. Those look good.