Ever try that "Taco Bell dinner kit?" Just in case you were curious how it was but too afraid to try it, don't worry. I tried it for you. It was on sale for $2 and I wanted some tacos.
The photos on the box sure look delicious, don't they?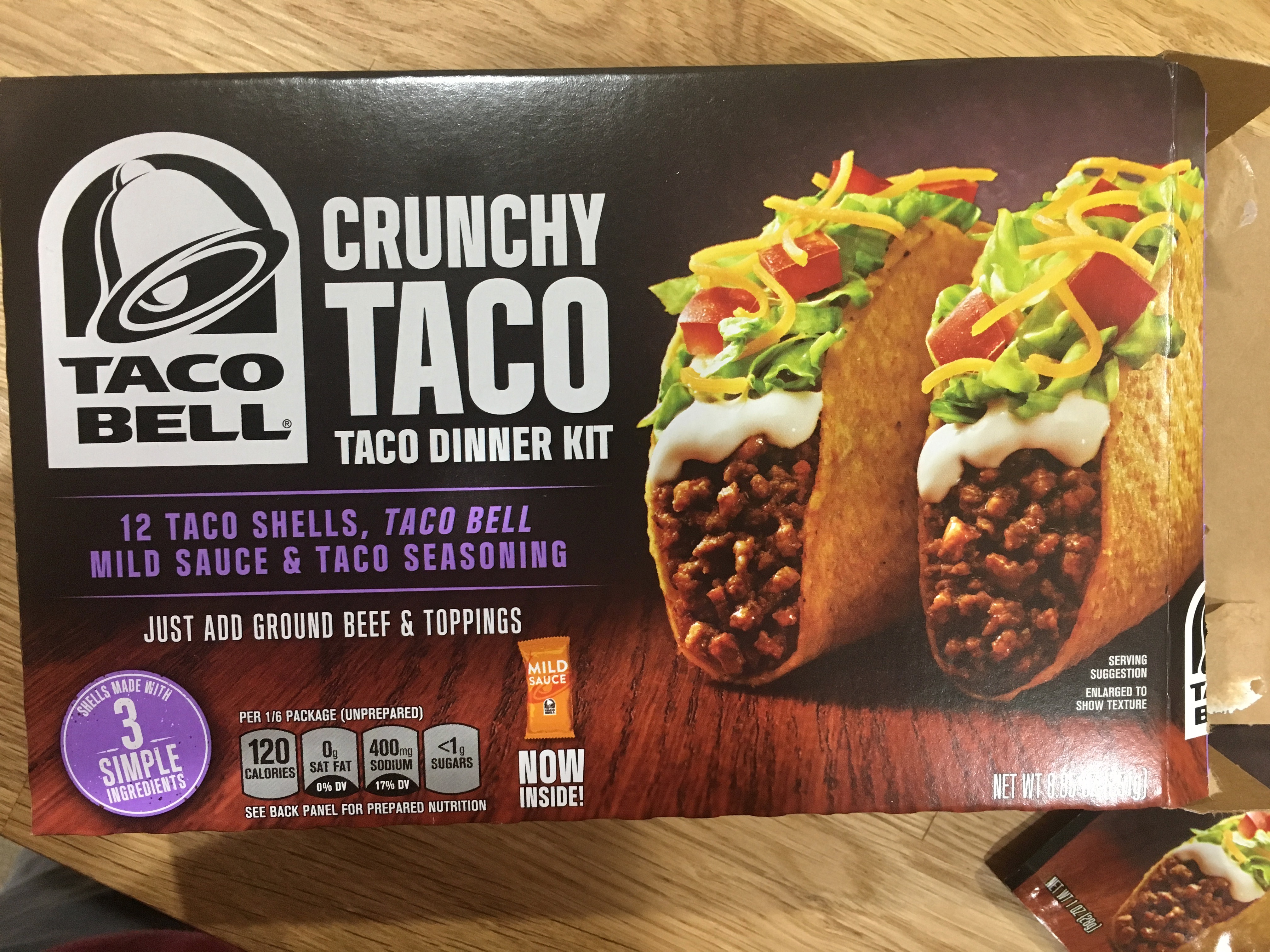 Opening the box reveals the truth: You have to add more stuff.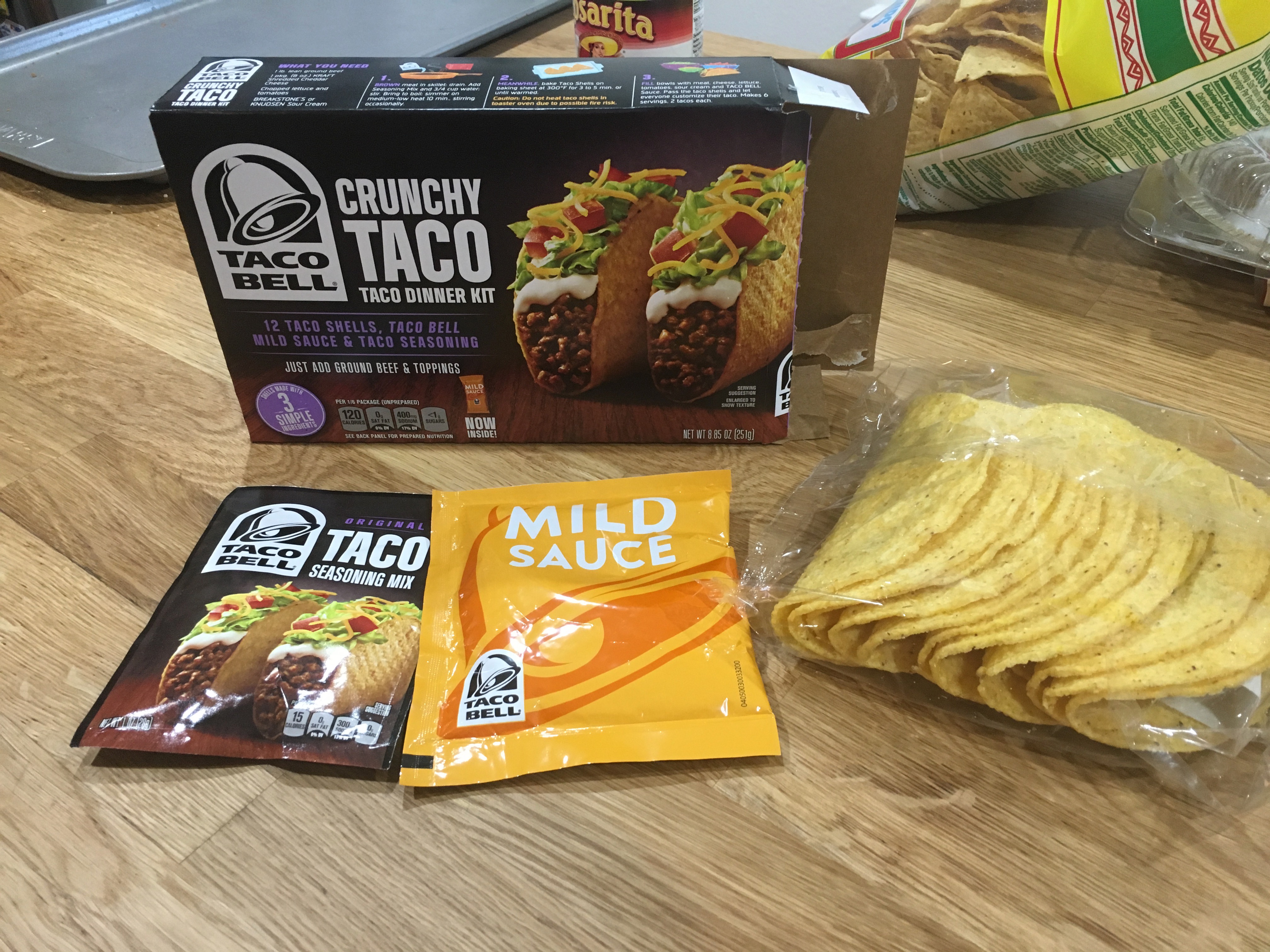 It was supposed to have 12 shells, but I only got 11.5 shells. The 1/2 shell made a great tortilla chip, which I covered in salsa. Anyway, you toss them all on a pan and heat them up at 300F for about 5 minutes.
Brown some ground beef. This isn't too hard. I should have picked more lean ground beef, though.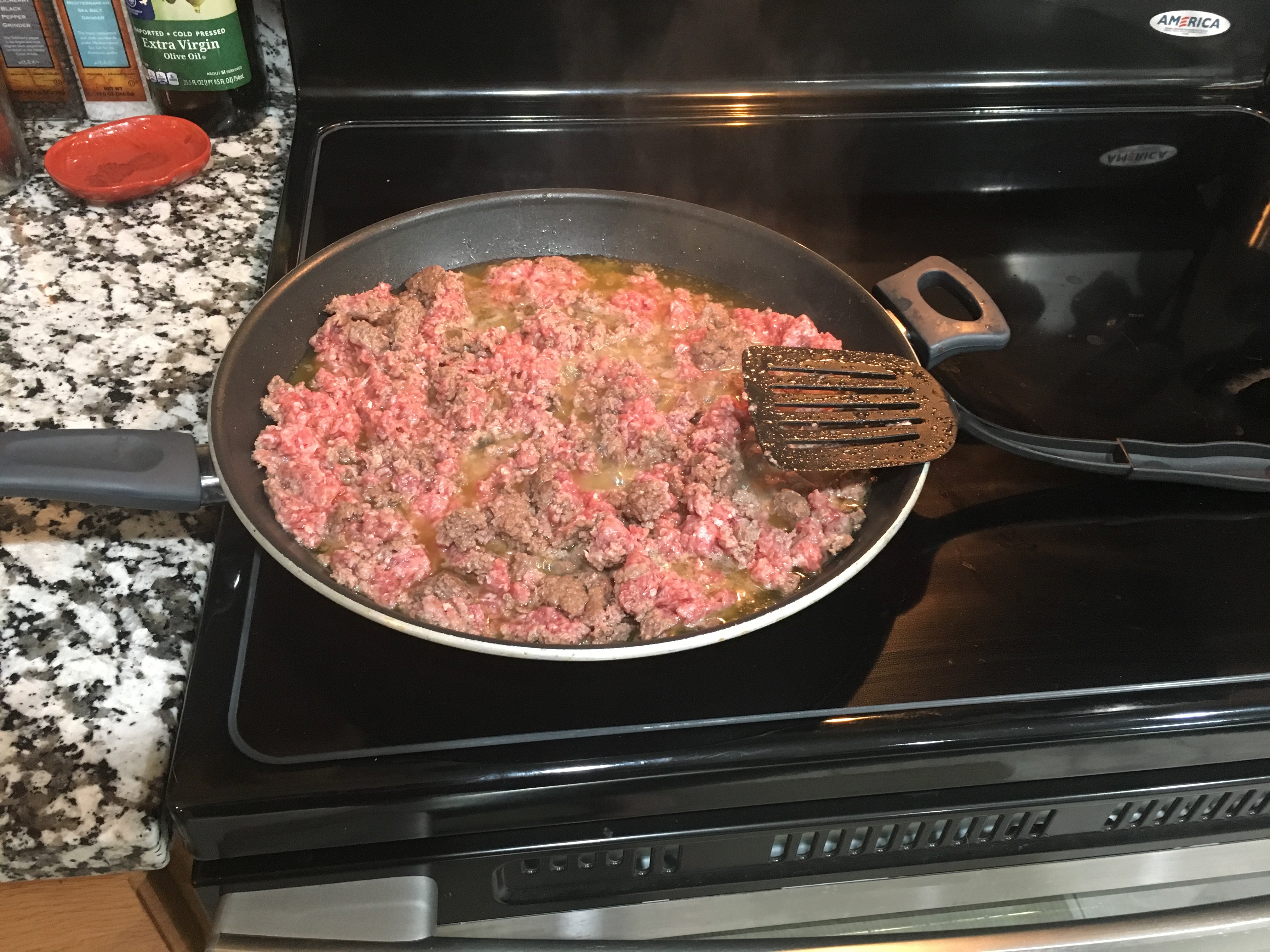 Pour the packet of taco seasoning onto the browned & drained ground beef, and add 2/3 cup water. Mix everything up.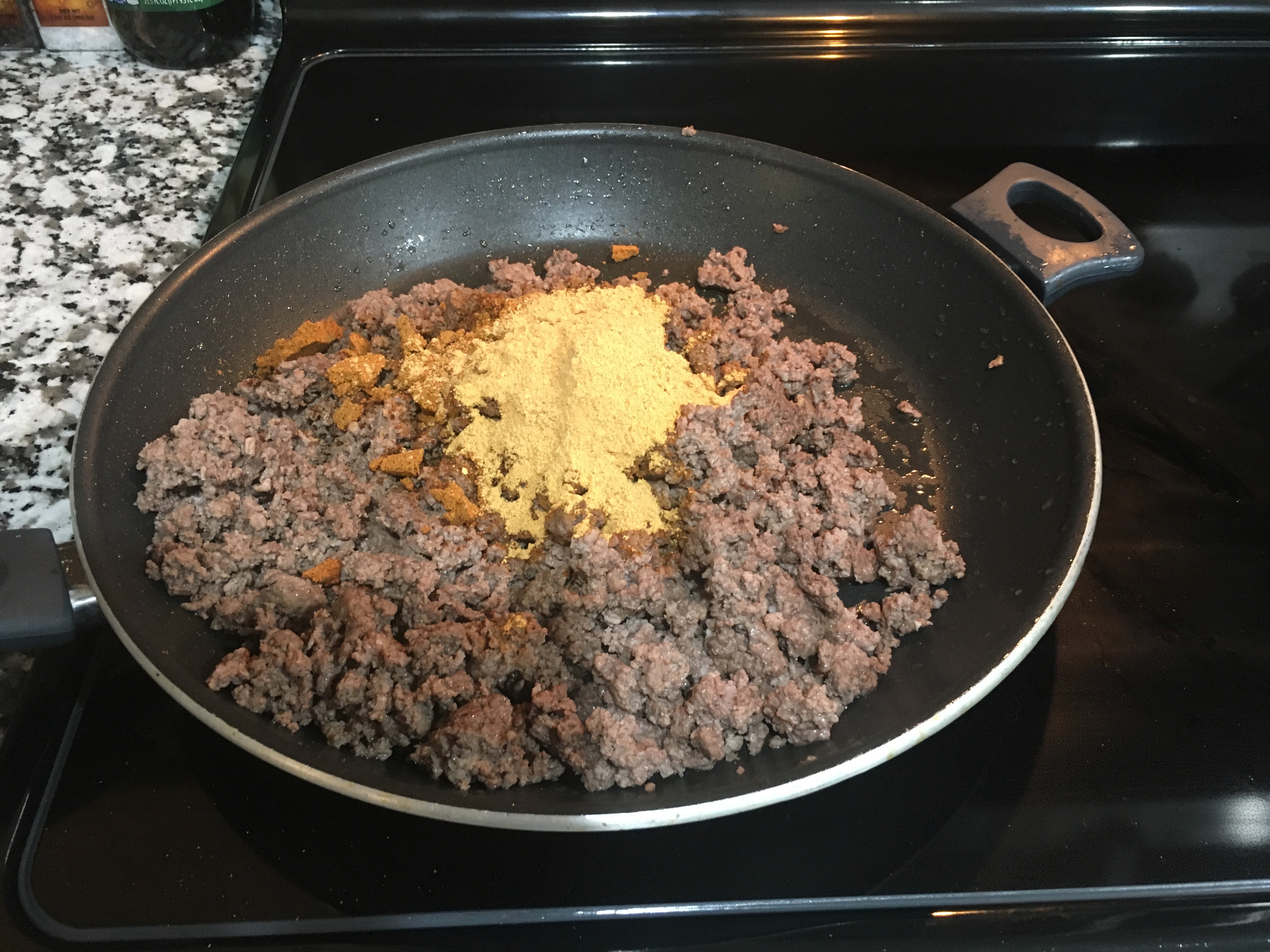 Simmer for about 15 minutes on low, stirring occasionally.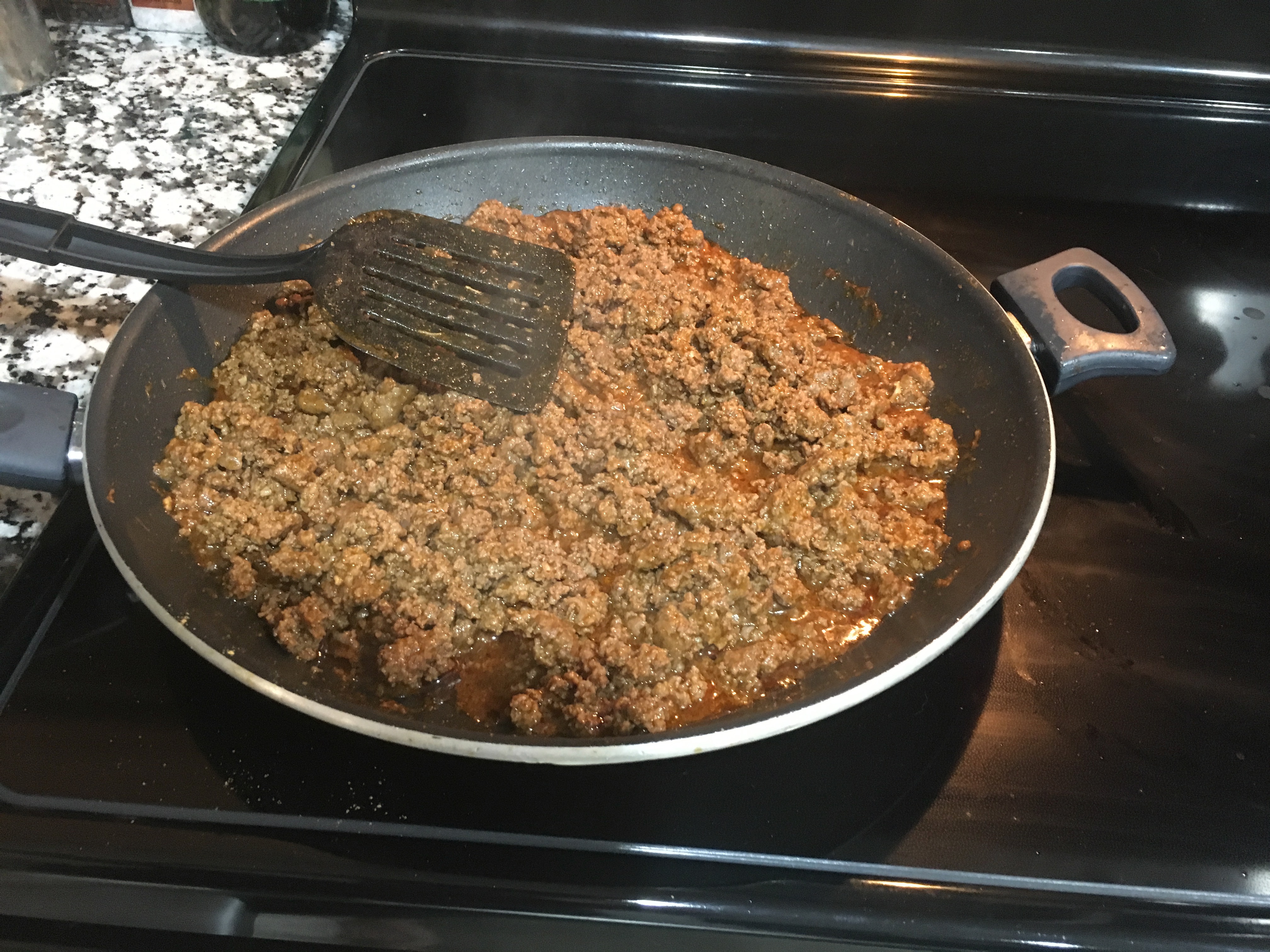 This is where you start adding stuff. For some reason, a bag of already shredded lettuce was cheaper than a fresh head of lettuce, and laziness prevailed. Toss some shredded lettuce and cheese on, and pour on some taco sauce. The taco sauce just comes in a big packet. Tastes just like what you'd get at a retail location.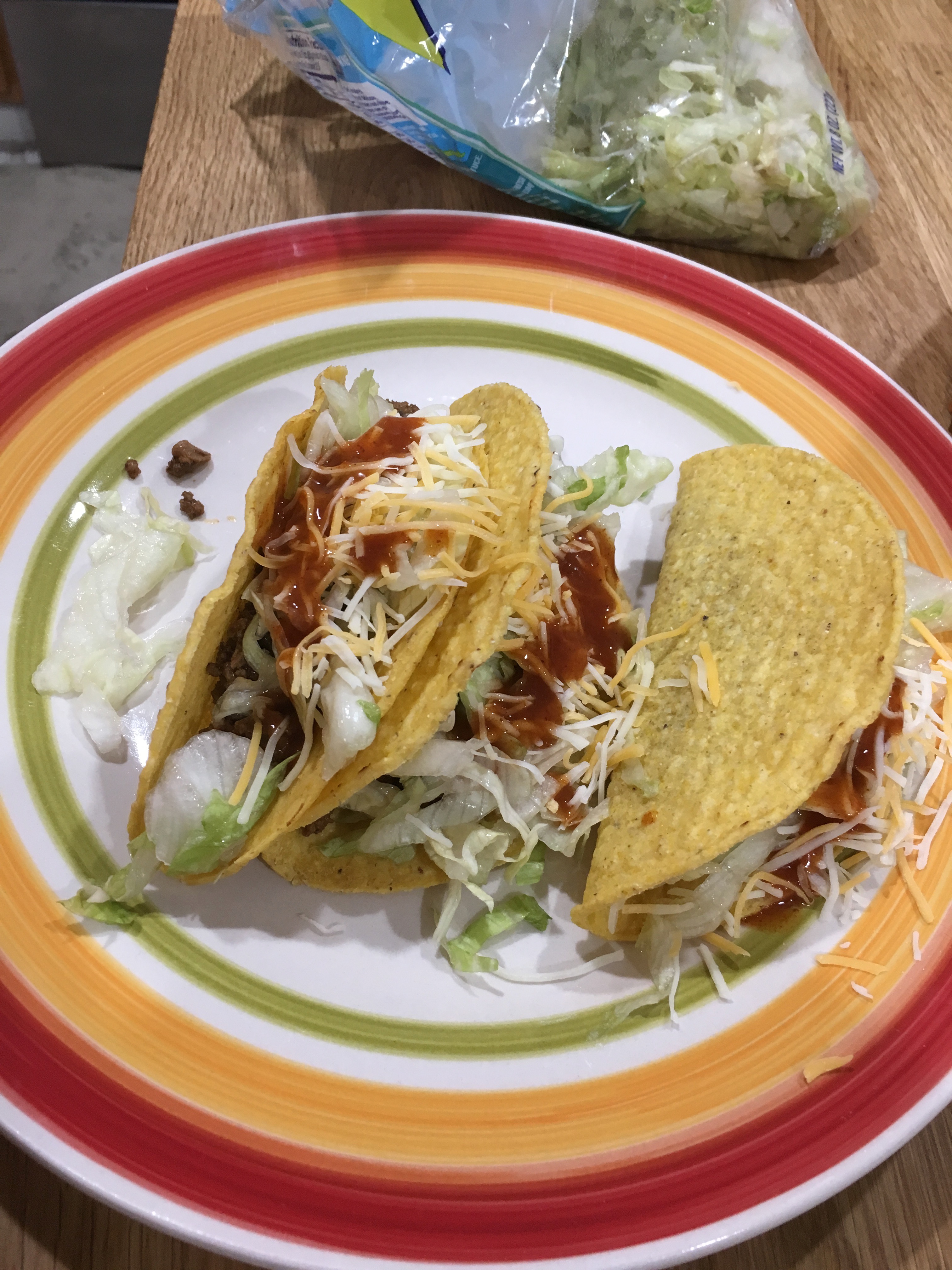 The 4 cheese blend was on sale as well.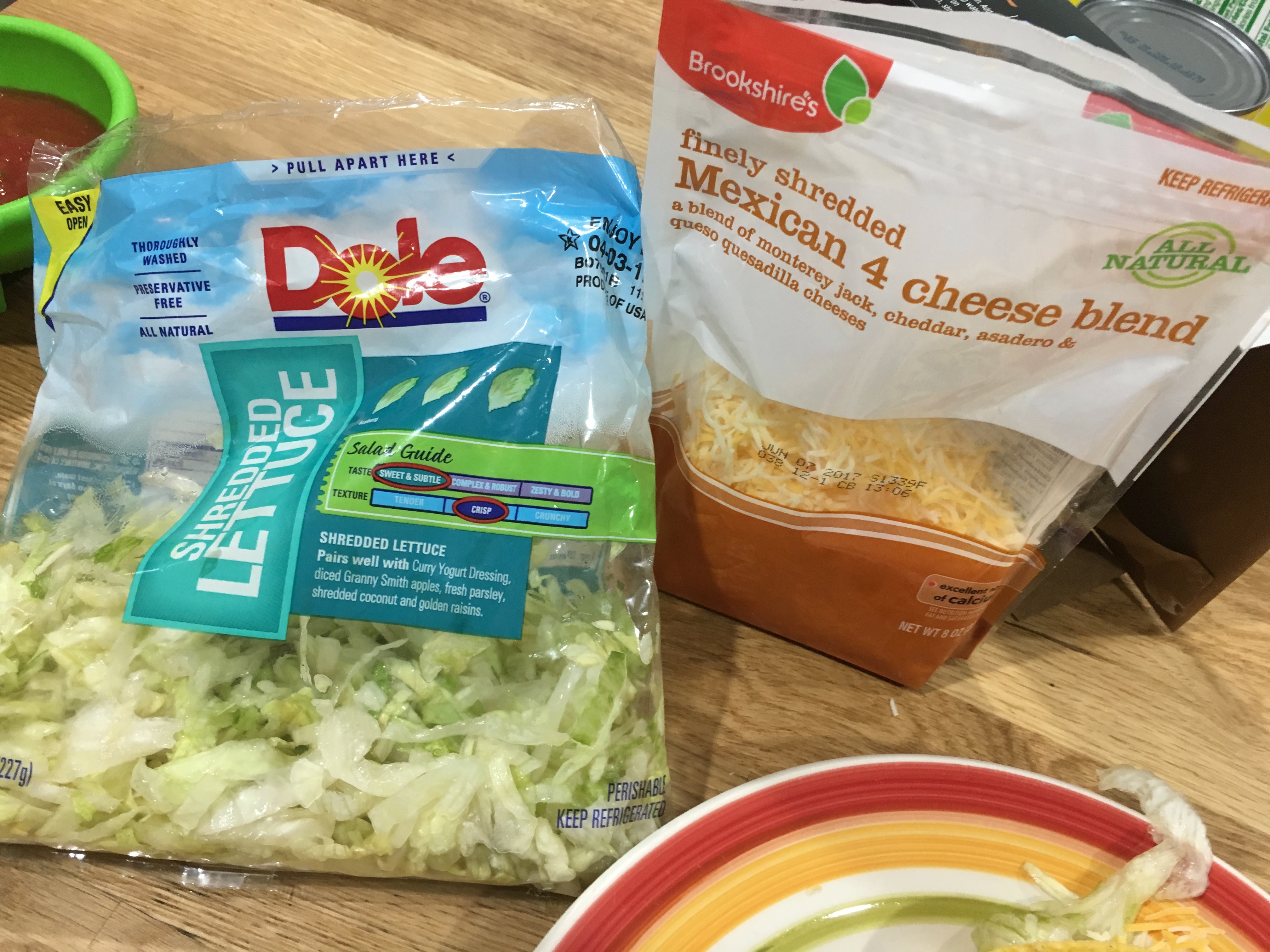 Verdict: It turned out quite well. Easy to make, tasted like what you'd get at a regular Taco Bell, and I didn't even have to put on shoes or leave the house.
Total cost for 12 tacos, which fed the 3 of us and one other random kid that came over was less than $10. The ground beef was the most expensive part of the meal.